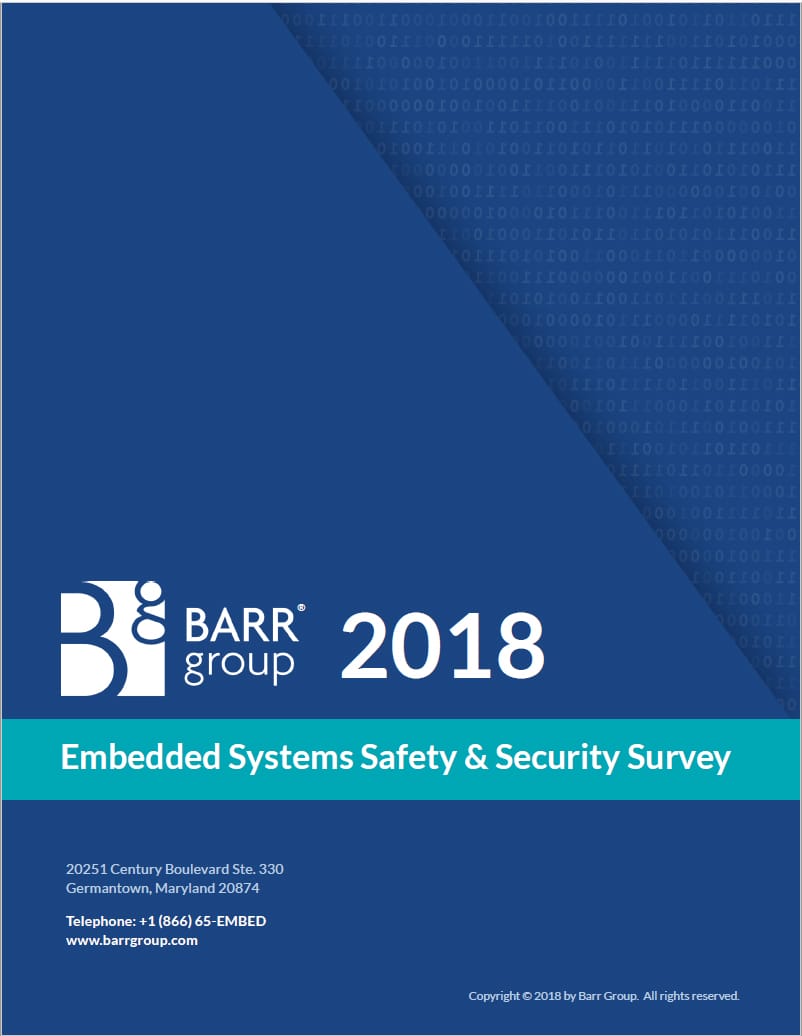 Barr Group's Embedded Systems Safety & Security Survey is one of the industry's go-to resources for information related to the state of embedded systems design.  In line with our mission to strengthen the embedded systems industry by helping companies design safer, more secure, and more reliable products, this survey is designed to help the industry gain valuable insight on the current trends in design practices for both safety-critical and non-safety critical applications.  Professional embedded systems design engineers from around the world and across numerous industries, including automotive electronics and medical devices, participate in surveys.
Here is an archive of published prior-year survey results and findings:
The data as well as the various reports and webinars are copyright © 2015-2018 by Barr Group.