Barr Group's Embedded Systems Safety & Security SurveyBarr Group's Embedded Systems Safety & Security Survey is a study of the concerns and design practices of professional embedded systems designers around the world, with a special focus on current trends in regard to safety and security.. With over 2,000 participants in the 2017 survey, we were able to gather important and telling data from members of the embedded systems industry in the US & Canada (52%), Europe (27%), Asia (12%), and other parts of the world (9%). 
Data from the answers to each of the questions as well as an analysis of that data and multi-year trends that appear to reflect changes in our industry can be found in the free 100+ page 2017 Embedded Systems Safety & Security Survey PDF download.
Infographic: The IoT has a Security Problem
Many development teams currently designing IoT devices are not following industry best practices for designing safe and secure embedded systems.  Until efforts are made to maximize the security of every IoT access point, the integrity of our networked world will continue to be at risk.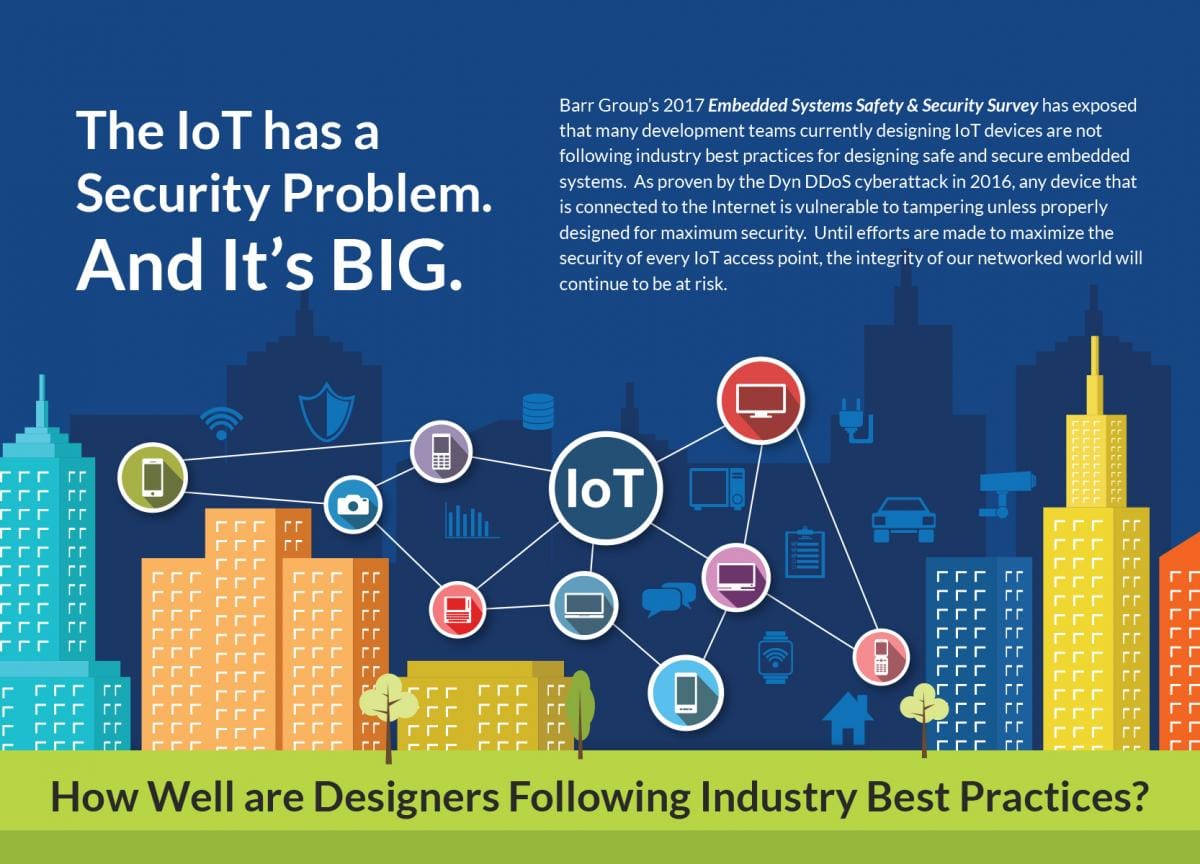 (click for full-size infographic)
Infographic: The Internet of DANGEROUS Things
From automotive to avionics and medical devices to consumer electronics, more safety-critical applications using embedded systems are coming online every day.  And, unfortunately, embedded systems engineers are not taking all of the necessary steps to protect users in the event of product tampering or malfunction.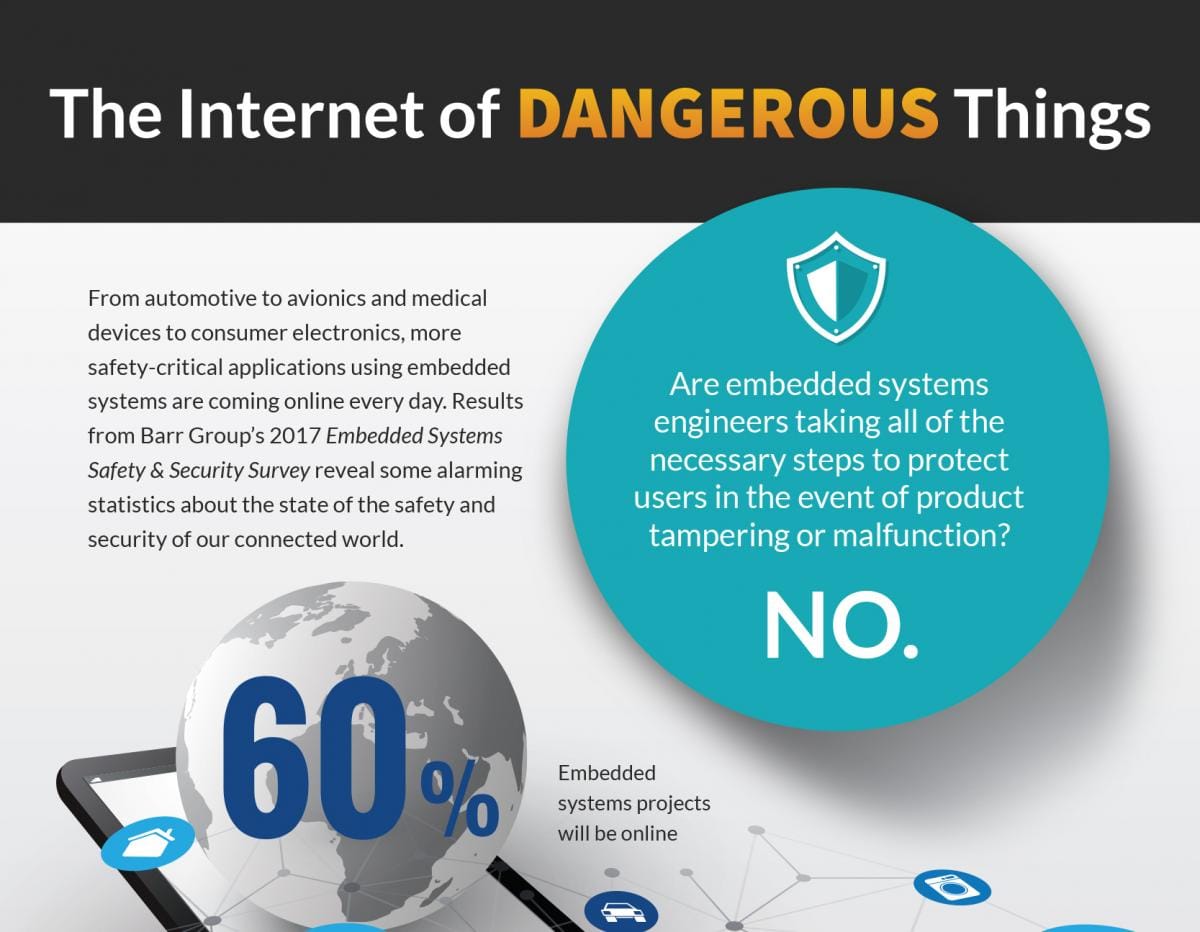 (click for full-size infographic)
The infographics as well as the full report are Copyright © 2017 by Barr Group.