Barr Group is a world leader in electronics and software consulting. Since 2012, Barr Group's electronics and software experts and teams have assisted with countless engineering design projects and have also been trusted by lawyers to analyze computer systems and software to provide expert witness testimony and litigation support. The company was co-founded by Andrew Girson and Michael Barr and is the continuation of their decades of experience in engineering design services and expert witness consulting.
Need a testifying expert witness?  Contact us >
Andrew Girson - Chief Executive Officer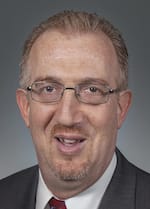 Andrew Girson has over thirty years of experience in the computer industry, including in software engineering and corporate leadership roles. Prior to co-founding Barr Group, he held roles as chief executive officer, chief technical officer, and vice president at other technology companies. Mr. Girson received his master of science and bachelor of science degrees in electrical engineering from the University of Virginia.  He has authored dozens of technical articles and conference papers and has many years of experience assisting attorneys and technology professionals to develop and implement strategies for utilizing software and technology experts. 
Connect with Andrew Girson on LinkedIn >
---
Michael Barr - Software Expert and CTO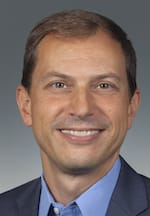 Michael Barr is a former adjunct professor of computer engineering with more than twenty-five years of experience in the software industry, including over a decade spent developing software for embedded systems. Software he wrote has powered millions of products. Mr. Barr is the author of three books and more than seventy articles and papers about embedded software design and architecture and is internationally recognized as an expert in the field. In his work as a software expert witness, Mr. Barr has testified more than twenty times before judges and juries in matters ranging from patent infringement and validity to product liability to theft of copyrighted software and trade secrets. He has been qualified in U.S. and Canadian courts as an expert in computer software, electrical engineering, and satellite TV security and piracy.