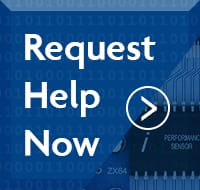 For over 20 years, Barr Group engineers have helped companies from start-ups to Fortune 500 companies design and implement embedded system architectures that promote safer, more secure products.  Our extensive knowledge of industry best practices for embedded system design and our experience with product design, technical consulting, and engineering reviews for safety-critical applications have helped teams develop more robust IoT as well as non-connected electronic devices. 
Our engineers work with a wide range of tools and components such as ARM-based microcontrollers, and chips from makers such as Microchip, Atmel, Texas Instruments, Intel, ST Micro, NXP, Freescale, and Renesas.  All hardware and software related process, architecture, tool, and component recommendations are vendor agnostic and based solely on achieving the best technical performance for our clients.
Applications supported by Barr Group include, but are not limited to the automotive electronics, consumer electronics, industrial automation, medical devices, mobile / wireless, and telecommunications devices.
Embedded Systems Architecture Consulting Services
Embedded system architecture reviews
Embedded system design reviews
Hardware/software partitioning
Software refactoring analysis
Threat modeling and analysis
Architecture Consulting Services for Safety and Security
Architecture design for safety and reliability
Safety audits
Architecture design for security
Security compliance evaluations
Case Studies
Start Designing Now
Don't let your product design effort be the one out of four that fails. To learn more about how Barr Group can help your design team develop safer, more secure, and more robust products, contact us now.