Andrew Girson, Chief Executive Officer
---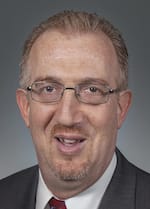 Barr Group co-founder and CEO Andrew Girson has over twenty years of experience in the embedded systems industry, in software engineering and corporate leadership roles. Girson has served as CEO, CTO, and VP of Sales and Marketing at multiple companies, concentrating on financial growth while maintaining a distinctly technical focus on high-quality embedded, wireless, and mobile systems. He has consulted with a variety of organizations in the areas of strategic marketing and sales, intellectual property evaluation and protection, product development, and financial management.
Girson is the author of dozens of printed articles and conference presentations and has served on the Board of Directors and Advisory Boards for several organizations. Girson holds B.S. and M.S. degrees in electrical engineering from the University of Virginia.
Michael Barr, Chief Technical Officer
---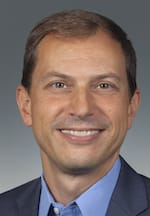 Barr Group co-founder and CTO Michael Barr is a former adjunct professor of electrical and computer engineering with over a decade of software design and implementation experience. Internationally recognized as an expert in the field of embedded software process and architecture, Barr has been admitted as a testifying expert witness in U.S. and Canadian court cases involving issues of reverse engineering (including DMCA), interception of encrypted signals (Federal Communications Act), patent infringement, theft of copyrighted source code (including trade secrets issues), and product liability.
Barr is also the author of three books and more than sixty articles and papers on embedded systems. For three and a half years Barr served as editor-in-chief of Embedded Systems Programming magazine. In addition, Barr was a member of the advisory board and a track chair for the Embedded Systems Conference. Software he wrote continues to power millions of products. Barr holds B.S. and M.S. degrees in electrical engineering and has lectured in the Department of Electrical and Computer Engineering at the University of Maryland, from which he also earned an MBA.
Read his blog, follow him on twitter, or view his expert witness profile.