Submitted by

webmaster

on Fri, 2017-04-14 10:29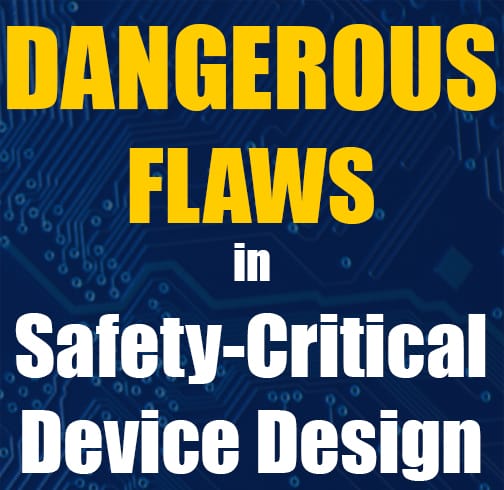 Join Michael Barr at Embedded Systems Conference (ESC) Boston on Wednesday, May 3, 2017 at 1PM EDT where I will be delivering the keynote presentation, "Embedded Systems Safety & Security:  Dangerous Flaws in Safety-Critical Device Design."  In this talk, I'll cover the safety and security concerns that exist in the IoT landscape.  This includes designing security into connected safety-critical devices to prevent serious attacks, which can be deadly.
MEET & GREET
Immediately following the keynote presentation, we will be holding a special MEET & GREET with Q&A, where I hope to meet many of you in person. Light refreshments will be served.
Click Here for more information on the keynote presentations at this year's ESC Boston.