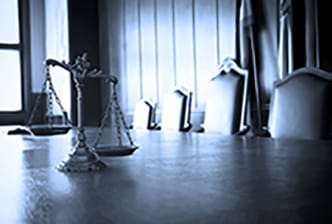 Barr Group's team of internationally recognized engineers provide expert witness and testimony services for attorneys involved in litigation cases related to complex electronic and software technologies.  Experts in the fields of electronic hardware design, software architecture and design, and computer security, our expert witness team provides the following services for many high-profile cases in the automotive electronics, medical devices, IoT, telecommunications and consumer electronics industries:
Technical Consulting
Electronic Hardware and Software Failure Analysis
Expert Reports
Testimony for Hearings, Depositions, Bench and Jury Trials
Barr Group's technology experts have been presented and have been presented and contributed to many notable industry conferences and publications.
Sample Case Portfolio
For a complete list of cases supported by Barr Group, contact experts@barrgroup.com.
Product Liability Expert Witness Services
Toyota Unintended Acceleration Litigation
Automotive Electronics Product Liability
Jurisdiction:  U.S. District Courts for Southern Central California; U.S. District Court for the Central District; Circuit Court of Michigan;  District Courts in Oklahoma
Services Provided:  Software Code Analysis, Expert Reports, Deposition and Jury Trial Testimony

In this product liability case, a multi-disciplinary team from Barr Group worked together to examine engine control software and related electronics used in millions of Toyota vehicles. Barr Group's team documented its findings in an expert report of more than 700 pages, and lead experts provided deposition testimony in associated product liability litigation.  
 
Baxter Healthcare v. Fresenius
Medical Infusion Pump Product Liability, Software Quality
Jurisdiction:  U.S. District Court for Northern California
Services Provided: Software Code Review, Expert Reports and Deposition Testimony
Computer Security Expert Witness Services
EchoStar v. NDS Group
Satellite TV Security
Jurisdiction:  U.S. District Court for Southern Central California
Services Provided: Forensic Testing and Analysis, Electronics Reverse Engineering, Expert Reports, Deposition and Jury Trial Testimony
EchoStar v. Freetech and EchoStar v. nFusion
Satellite TV Security
Jurisdiction:  U.S. District Courts in California and New Jersey
Services Provided: Electronics Reverse Engineering, Software Code Review, Expert Reports
Videotron v. Bell ExpressVu
Satellite TV Security
Jurisdiction:  Quebec Superior Court, Canada
Services Provided: Expert Reports, Bench Trial Testimony
Intellectual Property, Patent and Copyright Expert Witness Services
CCP Systems v. Samsung
Printer Software Copyright Infringement 
Jurisdiciton:  U.S. District Court for New Jersey
Services Provided:  Software Code Review, Expert Reports, Bench Trial and Deposition Testimony
SmartPhone Technologies v. RIM, Apple, LG and AT&T
SmartPhone Technologies v. ZTE
Smartphone Patent Infringement
Jurisdiction:  U.S. District Court for Eastern Texas
Services Provided:  Forensic Testing and Analysis, Expert Reports, Deposition Testimony
Antonick v. Electronic Arts
Video Game Software Copyright Infringement, Trade Secrets
Jurisdiction:  U.S. District Court in Northern California
Services Provided:  Software Code Review, Deposition and Jury Testimony